Live debut.
We are thrilled to announce the first headliner for the Legions of Metal Festival 2019. CIRITH UNGOL will be making their first ever appearance in Chicago on May 18th. They just released their first new song titled "Witch's Game" which
Read more…
Fritz Reuter Leiber Jr. was an American writer of fantasy, horror, and science fiction. He was also a poet, actor in theater and films, playwright and chess expert. With writers such as Robert E. Howard and Michael Moorcock, Leiber can
Read more…
Falcon performing "The Crying of Lot 246" live at Spaceland in Silverlake, California, March 14, 2004.

18 used and new from

$7.96
Customer Rating:
First tagged "cirith ungol" by METAL MANIAC 101 "MM101"

Customer tags: metal(8), heavy metal(3), vintage metal(3), doom metal(2), 80s metal(2), classic metal, cirith ungol

Buy new:

$25.12
20 used and new from

$8.49
Customer Rating:
First tagged "cirith ungol" by METAL MANIAC 101 "MM101"

Customer tags: metal(5), vintage metal(4), classic metal(2), 80s metal(2), heavy metal, cirith ungol

Buy new:

$11.00
21 used and new from

$6.84
Customer Rating:
First tagged "cirith ungol" by METAL MANIAC 101 "MM101"

Customer tags: cirith ungol

I'm stoked to share an extremely rare interview with the late, great guitarist/vocalist Chuck Schuldiner (Death, Control Denied) from Cincinnati, Ohio, on the InHUMAN tour, Nov. 16, 1991. The interview was conducted by Brian Harris (then drumming for a band called Decay) and Randy Gaines for the public access TV show
Metal Mania.
Mega thanks to Brian Harris for sending it to me many years ago on VHS! Brian and I traded tapes (and later CD-Rs) in the '90s, before the internet was very widespread.
Here's the link to the interview:
http://www.youtube.com/watch?v=5gjvKJjYh3w
post-fot...
Found this old Falcon interview conducted by Tobi of
Metal Coven
early 2004 while doing a search. Check it out at
http://www.metalcoven.de/interviews/falcon/falcon_e.htm
If you're too lazy to follow the link, below is the text. :P
---
Tobi: First of all, please let us know when, why and by whom Falcon was founded. What was the intention behind the founding of Falcon?
Perry: I founded Falcon to play the kind of early 1970s style heavy rock that I love. I grew up listening to stuff like Aerosmith, Rush, AC/DC, early Scorpions, Alice Cooper, Blue Oyster Cult, Black Sabbath, etc. I heard that stuff long before I was introduced to heavier metal (including lots of thrash and early death metal bands like Death, Sadus, Sacrifice, Coroner, etc.), and I listened to the '70s bands alongside the thrashier ones from the '80s. Falcon--the band name itself--is something I've wanted to use for a VERY long time, and I really think it fits in with the old heavy rock tradition. Remember Budgie? They were named after a bird. I tried to get Falcon going shortly after starting Artisan. Couldn't get the right people involved to make it work back then, so I put it on the backburner until me and Greg began to jam together in late '02. I asked Darin McCloskey (Pale Divine) to about drumming right away. Darin and I had been in touch for several years (I'm a big Pale Divine fan), and I knew he was, like Greg, a total die-hard fanatic for bluesy and psychedelic heavy rock from the early '70s.
The bass in Falcon is played by Greg Lindstrom, who wrote metal history when he was playing with the epic metal legends Cirith Ungol in the late 70s and early 80s! How did you get into contact with him, what is it like to play together with him and what does it mean to you if you now can play songs, that were originally written for a cult band like Cirith Ungol!
Perry: I met Greg through Rob Garven, the drummer of Cirith Ungol. I'd been friends with Rob for several years before I ever got to meet Greg. Rob hasn't been playing drums for over a decade now, but he always used to say, "I'm sure Greg would love to jam." I was really busy with Artisan when I first met Greg. First time I hung out with him was to interview him, actually. I'd given an old interview I did with Rob Garven to the mag SNAKEPIT, and I wanted to follow it up with an interview with Greg. But it was pretty clear from the get-go that we should be involved MUSICALLY together, rather than as interviewer and interviewee. I was--and will always be--HONORED to play in a band with Greg. It's not every day that you get to be in a band with one of your biggest musical heroes. Greg's a great friend and a down-to-earth guy. Not to mention a stunning bassist, keyboardist and guitarist. I'm overjoyed to be doing Falcon with Greg, and have felt the shivers up my spine every time we play old Cirith Ungol songs Greg wrote. I'm having the time of my life, and I couldn't think of a better guy to tackle bass and keys in Falcon. To be playing these songs (like "Shelob's Lair" and "Route 666") that Jerry Fogle once played guitar on is just... amazing. I only hope I can do them justice. Jerry was one of the greatest unsung guitarists of hard rock and metal.
Falcon rocks on in the classic power trio formation! Why have you chosen this kind of lineup and will Falcon always play in this formation or can you also imagine to get another musician in the lineup?
Perry: I chose to go with the power trio because this is THE classic kind of lineup that bands in this style used. Cream, Blue Cheer, Rush, Budgie, Trapeze... All trios. Also, the more people involved in a band, the greater the possibility for things to go
awry. More people equals more conflicts and maybe "too many cooks in the kitchen" as they say. I'm pretty damned sure Falcon will remain a power trio for its entire lifespan. It's possible we might invite a friend up to play second guitar on a song as a surprise during a show, but we ARE a power trio.
In Falcon you.ve taken over the leadvocals... as long as I remember, you haven't done this in any other band before... so, was it a big change for you? Was it very difficult to handle this?
Perry: I hadn't really done any vocals seriously before Artisan. So, Artisan kinda prepared me a little for Falcon. Although in Artisan I was mostly growling (Chuck Schuldiner style). Growling is definitely far easier for me to do than ACTUALLY singing. It took some definite time for me to develop my singing voice to a point where I personally felt like I could make a go of it. I always wanted to sing while playing guitar in the past, but I didn't think my ear or "pipes" were trained enough to do it before. Artisan definitely got me in the habit of vocalizing and playing guitar at the same time. Multitasking is obviously the most difficult part of it. I'm not the best singer out there, and I know it. But, love it or leave it, this is Falcon. One of the main concerns for me was not having to worry about another singer not seeing eye to eye on my lyrics or anything.
Falcon's earthy rock sound is so oldschool, that you can't believe that it has been written and recorded in 2003 and not back then in the 70s... how have you succeeded in creating such authentic music and writing such cool 70s sound?
Perry: The early '70s heavy rock vibe is just in my blood. Having listened to the stuff since I was a little kid, it's just there. And since I didn't have much of a chance to let all the bluesy, psychedelic and groovy riffs and solos out in Destiny's End or Artisan, the floodgates really opened wide when Falcon became a reality. Also, I think a great deal of Falcon's authenticity owes much to both Greg and Darin. Especially to Greg, 'cause this is the music that was exploding when he was in his teens. He LIVED for this music in Cirith Ungol. Darin, like me, is a maniac for the stuff, even though we were "born too late." Obviously the gear we play has a little to do with it. Each of us tends to favor vintage or reissue stuff that can achieve the old tones. But I think Falcon sounds the way it does mainly because we believe in what we play. It's not artificial or like we're following some kind of stoner rock trend. Our HEARTS are in it, so I think that shows in the music.
And what bands/musicians have influenced you the most?
Perry: Not that he has anything to do with the Falcon sound, but Chuck Schuldiner's gotta be my fave METAL guitarist. Joe Perry and Brad Whitford are probably the two guys most responsible for making me wanna pick up a guitar in the first place. Jerry Fogle!!! (R.I.P.) Jerry, again, was just a fuckin' stellar guitarist. Incredible lead player. For me as a guitarist, the influence would have to read something like this: Vincent McCalister (Pentagram), Randy Palmer (Bedemon, Pentagram), Mel Galley (Trapeze), Leslie West (Mountain), Scott Gorham (Thin Lizzy), John Baxter (Buffalo), Donald "Buck Dharma" Roeser (BOC), Randy Holden, Leigh Stephens (Blue Cheer), Mark Shelton (Manilla Road), Phil Cope (Witchfinder General), etc. Vocal-wise? Felix Pappalardi & Leslie West, (Mountain), Phil Lynott, Glenn Hughes (in Trapeze!), Bobby Liebling and Tim Baker, of course.
What is the live situation like for Falcon? Have you played any gigs yet? If yes what were they like and if not have you planned any?
Perry: Falcon's first gig was at an L.A. club on January 27, 2004. It was a small warm-up gig for us. I think it proved one thing for sure: we're a very LOUD band for a power trio. We're lookin' forward to more shows. We have another booked for March 5 in L.A. We've been rehearsing a lot with our friend Andrew "Drewcifer" Sample on drums. Andrew had a radio show on KNAC.com, and a lot of folks know him from his day job. He works for Century Media. The logistics of having a drummer living 3,000 miles away meant we had to get someone locally who could gig with us. Darin's a good friend and a great drummer, so this only has to do with distance factor.
The only Falcon release so far is a 4 Track CD-R named Demo 2003. How many copies of this were made and what reactions have you earned for it?
Perry: Yeah, the demo CD-R has been out since April '03. It's just a CD-R with a photocopied insert sheet that we've sent around to a few hundred people. The reaction has been very positive overall, and I'm really glad. Definitely some constructive criticism about the vocals, which I then made a lot of effort to improve for the album sessions.
In the meantime you've also recorded your debut album. So can you please give us some song titles and tell us a bit about at least some of the tunes?
Perry: We recorded ten songs for the album, four of which were on the demo. "Downer," "Castle Peak," "Route 666," "High Speed Love," "The Crying of Lot 246," "Throwback," "Shelob's Lair," "Half Past Human," "On the Slab," and a cover of Bang's "Redman." "Downer" is not about popping pills, although the title might lead you to believe that!? Ha! It's actually about a certain philosophy, a world-view. Kind of a pessimistic one. Always considering what could be the worst outcome of any given situation--and taking it RAW without looking to religion for an answer.
And where do you see the biggest difference between the album recordings and the demo recordings?
Perry: The huge difference is the recording quality. The demo was done with a bare minimum of equipment and inferior microphones. We were limited to only one mic on the drums for the demo. But we basically tracked the stuff in a similar way for the album--basic tracks LIVE. Rhythm guitar, bass and drums were all recorded simultaneously. That's the way they used to do it in the '60s and '70s, and that's the way we did it. For a very spontaneous vibe. The vocals are another big difference. We paid a lot more attention to production on the vocals on the album, whereas the demo was done quick, rough and raw. Can't forget all the cool vintage amps and gear we used on the album!
Is there already a release date confirmed for your debut? And who will release it? Have any labels shown interest yet?
Perry: No release date set, although we'd like it to be out by the beginning of summer 2004. While we've sent the demo around to tons of labels there haven't really been any bites yet. Although Rich Walker is interested in possibly putting a Falcon release out through the Miskatonic Foundation. Not sure if that'll be the first album or something else, but stay tuned to the Falcon website for news on that. If no labels express interest in the finished product, we have absolutely no qualms about releasing the thing on CD ourselves.
What comes next after the album release? What other plans do Falcon have for 2004?
Perry: We're gonna play some gigs in Southern California, and hopefully get a chance to do a show or two with Darin McCloskey on drums on the east coast. After we're finished with the album it's time to start working on material for a second album. We already have MOST of the tunes written for that, but we have some arranging, rehearsing and pre-production to do before we know when we might record a second album.
Next to Falcon, you're also involved in a band called Isen Torr, which was brought to life by Solstice's Rich Walker! Please introduce Isen Torr to us... what is the idea behind it, who are your bandmates, what does the band sound like and what releases are out now or are planned to be released in the near future?
Perry: I got in touch with Rich through my friend Rob Preston (Doomed Planet Records) many years ago. Me and Rich met in 1999 while Destiny's End was doing a mini European tour. Got to spend about a week hangin' with Rich and became really good friends. Having been a huge Solstice fan too, I knew I wanted to do something musically with Rich down the road. I told Rich I would've jumped at the chance to join Solstice when they lost their lead guitarist--if only I lived in England!? But after Solstice disbanded, Rich decided to he was gonna work on Isen Torr, a more NWOBHM oriented project with folks from other countries. Isen Torr has more than a bit of that raw, early '80s NWOBHM sound, combined with tons of traditional Celtic and English melodies and that super low B tuning. Rich loves. I knew this was the chance for me and Rich to work together—and with some other really talented metal musicians. Rich got Martin Zellmer from Ritual Steel to play drums, ex-Ritual Steel bassist Oliver "Zulle" Zühlke and Tony Taylor from Twisted Tower Dire on vox. I knew Tony, 'cause TTD had opened for Destiny's End in Virginia in '99. I didn't know Martin or Zulle, but I knew their singer Sascha Maurer. Needless to say we got along really well and the rehearsals and recording went really smooth. I'm sure I speak for everyone in saying a great time was had by all! We recorded two long-ass epic songs in July '03 for an EP, MIGHTY & SUPERIOR. MIGHTY & SUPERIOR is due out any day now through Metal Supremacy (Germany). The plan is to do an EP of two or three metal epics every year for another couple of years.
That's it! We.re through! Now I leave the last words to you...
Perry: Thanks for letting Falcon be a part of the first issue of METAL COVEN. I'd like to thank the German and other European Falcon fans for the killer support!
post-fot...
Control Denied's
debut CD,
The Fragile Art of Existence
, the true metal juggernaut piloted by
Death
mastermind
Chuck Schuldiner
, is receiving both 2 and 3-disc deluxe treatments from Relapse Records. Release is slated for Oct. 26. Some killer shirts, including Control Denied, Chuck tribute and Death designs, are also available. Can't wait to have the 3-disc version in my collection chock fulla rare demos! Click on the album cover below to head on over to the Relapse site.
I'm also pleased to announce that I've been asked to pen the liner notes to Relapse's reissue of
Death's Individual Thought Patterns
. A massive thanks to Eric Greif, attorney and business manager for the Schuldiners, for giving me the opportunity!!
Some ragin' news from my Dutch friends Yvonne & Kees Kluitman at
Emptywords.org
, the official Death/Control Denied and Chuck Schuldiner website:
Wednesday September 1 2010
New Rare Video Footage Posted Online

A brand new video clip of DEATH's Chuck Schuldiner during a promotional trip in Europe in 1991 has been posted online now at
this location
. The clip was shot and edited by DEATH manager Eric Greif who was with Chuck during the trip. The three-minute video shows highlights from the cross-country trip, culminating with Chuck's interview for MTV's 'Headbanger's Ball' at the MTV studios in London. Thanks Eric!

In case you haven't already read the retrospective/memorial article I wrote on Chuck for
Metal Maniacs
(published in the May 2002 issue), you can check it out on Emptywords.org here:
http://www.emptywords.org/MM05-2002PreciousMemories.htm
. I was limited to 5,000 words, but the original 16,000-worder can be viewed here:
http://www.emptywords.org/BANDPerryGrayson.htm
.
In the immortal words of Chuck, "Let the metal flow!"
Control Denied's
debut CD,
The Fragile Art of Existence
, the true metal juggernaut piloted by
Death
mastermind
Chuck Schuldiner
, is receiving both 2 and 3-disc deluxe treatments from Relapse Records. Release is slated for Oct. 26. Some killer shirts, including Control Denied, Chuck tribute and Death designs, are also available. Can't wait to have the 3-disc version in my collection chock fulla rare demos! Click on the album cover below to head on over to the Relapse site.
I'm also pleased to announce that I've been asked to pen the liner notes to Relapse's reissue of
Death's Individual Thought Patterns
. A massive thanks to Eric Greif, attorney and business manager for the Schuldiners, for giving me the opportunity!!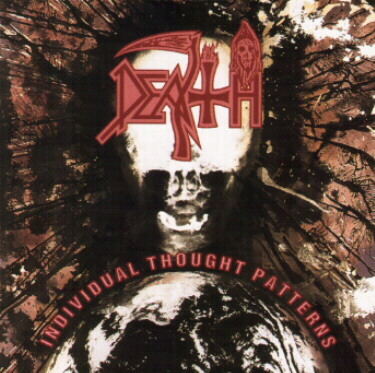 Some ragin' news from my Dutch friends Yvonne & Kees Kluitman at
Emptywords.org
, the official Death/Control Denied and Chuck Schuldiner website:
Wednesday September 1 2010
New Rare Video Footage Posted Online

A brand new video clip of DEATH's Chuck Schuldiner during a promotional trip in Europe in 1991 has been posted online now at
this location
. The clip was shot and edited by DEATH manager Eric Greif who was with Chuck during the trip. The three-minute video shows highlights from the cross-country trip, culminating with Chuck's interview for MTV's 'Headbanger's Ball' at the MTV studios in London. Thanks Eric!

In case you haven't already read the retrospective/memorial article I wrote on Chuck for
Metal Maniacs
(published in the May 2002 issue), you can check it out on Emptywords.org here:
http://www.emptywords.org/MM05-2002PreciousMemories.htm
. I was limited to 5,000 words, but the original 16,000-worder can be viewed here:
http://www.emptywords.org/BANDPerryGrayson.htm
.
In the immortal words of Chuck, "Let the metal flow!" post-fot...
About a decade ago I wrote a brief
Metal Maniacs
"Fast Forward" article on my pals
Prototype
, the Southern California progressive metallers. Our history and friendship goes way back. They are definitely one of the full-tilt metal bands that I have stuck with through thick 'n' thin. Guitarist/vocalist Vince Levalois recently posted an old video on YouTube that was used as an intro to Prototype's set at the Headway Festival in Amsterdam in 2003. Until this week I'd never seen the vid. Lo and behold, you can glimpse my mug for a coupla seconds, as well as my two other close
SoCal confidants and ex-bandmates from Artisan. Mike Bear (he was Prototype's bassist from 1996-99) and Ana Greco (ex-Arti guitarist/vocalist). Regardless of the brief mugshot, I would like to take this opportunity to give Prototype another plug. I spent most of the afternoon yesterday watchin' their old footage and listening to their tunes. Thanks for sharin', Vince!
Before I forget, I'd also like to publicly say that I'm very stoked that Prototype's Kragen Lum is finally getting some much-deserved attention from the metal masses through his lead guitar slot in Bay Area stalwarts Heathen. Kragen is a dude I always looked up to during my time in Destiny's End and Artisan--still do! It's a shame that talent and skill something get the short shrift in favor of cardboard hype. Seeing Prototype support Death in 1995 and 1998 was a doubly delicious metal feast!
post-fot...
Just found another old Destiny's End interview with me and Dan DeLucie circa November 1998. This one is from an Italian Savatage website, by a chap named Stefano Ronzoni. Here's the link:
http://savatage.it/vecchio_sito/destinysenduk.htm
.
Breathe Deep the Dark
(Metal Blade, 1998)

Destiny's End live at Cardi's, Houston, TX, March '98. L-R: Dan DeLucie, Nardo Andi, Perry Grayson
In case you'd rather read the intie here, I'll copy the text below.
DESTINY'S END
This interview with band members DAN DeLUCIE and PERRY M. GRAYSON was submitted by Stefano Ronzoni.
1. Can you tell us in briefly how the members of Destiny's End met and how the band was created?
DD: Brian, Nardo and I were in a metal band called New Eden. When our singer lost interest in the band we were lucky enough to get James to come down to the studio to audition. We contacted James through our friend Denis Gulbey of Sentinel Steel Records in New Jersey. Of course, James was awesome at the audition. We did a demo as New Eden with James of the song 'Under Destruction's Thumb' and some others. After Metal Blade heard that demo they wanted to sign us. While we were negotiating the deal and writing the next album, we had major problems, musical differences, etc. with our guitar player so we asked him to leave the band. We then found Perry right away. Perry and I were friends before and I asked him to try out. I instantly knew Perry was perfect for the band when I heard him play some of his riffs which later became 'The Fortress Unvanquishable'. Our old guitar player had rights to the New Eden name so we changed the name to Destiny's End. After that we completed the deal with Metal Blade.

2. While this is your debut it seems that you got established very quickly. You are a getting a lot of attention and a people like your album quite a lot. Where do you attribute that?

DD: It feels great that we have been getting such a good response to our album. The press we've gotten has been far beyond our expectations. It seems that people are responding in a positive way to our music. We try to incorporate all of our favorite elements of metal into our music and I guess a lot of people can identify with that. We try to write songs
that are well arranged, catchy and unique. We also keep things heavy, energetic, fast and melodic as well as little progressive to make it more interesting. At the same time we try to make each song original. We don't want to repeat ourselves or anyone else.
3. Tell us something about the lyrics and the theme around them? It seems that almost everybody participated in the lyrical department. Is the band pretty much open so any member can sit down and write lyrics or how do you usually go about it?

DD: The main themes of Breathe Deep the Dark are: individualism (the reasons why we live our lives the way we do) and, immortality (how we will be remembered after we die). Most of the songs are variations on these ideas. For instance, Rebirth, which I wrote, is about a character that dies and sees an afterlife that is nothing but complete emptiness. For some reason he is reborn and has a second chance. He realizes life must be appreciated and lived to it's maximum because this life is all we will ever know. It also has a second meaning which deals with the resurgence of metal and the opportunity that we have to be part of it. We try not to write about the typical metal topics. When we do cover a
familiar topic we try to do it in a new way. We were pretty open about the lyrics on Breathe. The theme just came together on its own. I think on the next album we will have more of a direction up front.

4. Also you have a heavier and darker sound that most power metal bands? Where do you attribute that?

DD: A deep and meaningful relationship with our lord and savior, Satan. Also we just like that type of sound. After all some of our biggest influences are King Diamond, Savatage, Sabbath and Death. We try to have at least some variety in the feel of the music but we steer away from happy sounding stuff. (the satan thing was a joke)
5. What are your musical influences? It seems as most of them come from the 80*s. Do you still follow the metal scene today?

DD: Maiden, Priest, Mercyful Fate, Fates Warning, Dio, Sabbath, Metallica, Megadeth, Queensryche--Each of us like most or all of them. Metal from the eighties is what we all grew up with and something we all like. Personally I'm also influenced by classical music like Vivaldi, Mozart and Beethoven as well as classic 70s rock like Yes, Jethro Tull, Elton John, Cat Stevens, etc. We all are still into metal and we do follow what's current. I like some of the new power metal like Labyrinth, Scanner, Primal Fear and Angra.
6. Where is the album more successful? USA, Europe or Japan?

DD: Europe. I don't think it's even been released in Japan and the US has a very limited power metal audience.
7. Are you writing material for the new album? What is the direction compared to the debut?

DD: Yes we are working on our next album. We have three songs almost done and many other ideas for more. The music will be true melodic power metal with fresh ideas. I think we will take an even more thematic approach with the lyrics but a different theme. The theme
deals with how humankind fits into the infinite universe and what are the possibilities for us as we progress through time. Heavy shit!
8. You had a contract offer from both Metal Blade and Nuclear Blast. Why did you decide on Metal Blade?

DD: James really liked Metal Blade from his dealing with them in the past and they are right here in Simi Valley CA. Also they are a very well known label in this field.
9. And how about some info on New Eden. Why did you leave the band and decided to start Destiny*s End? Are you still in contact with them?

DD: Like I was saying earlier, we could no longer work with our guitar player and since he had some weak legal rights to the name we changed the name of the band to Destiny's End. The new name is better on all counts. The name itself is cooler and having a new name gave us the feeling of a fresh start with a much stronger team approach and a much much higher level of creativity than in the past.
10. How is the relationship of the band with most members living in LA and one in Texas? How do you practice, write songs, etc.

DD: It really sucks not having James with us. We practice on a regular basis without him. We are writing the new songs and sending tapes to him. He plans on coming out for a longer period to write the next album. That will be better than the first album. The vocals were done almost entirely through the mail for the first album.
11. Any plans for a tour? If it's up to you with which bands would like to go on a tour?

DD: Yes, in Europe. We will play Wacken in August and do some shows in Germany and perhaps another country but so far only Wacken is confirmed. We are trying to get something here in the US but nothing is confirmed yet. The only thing for sure is Houston on March 5th and Dallas (with Solitude Aeturnus) on March 6th.
12. On your shows do you play any songs from the first New Eden or from Helstar?

DD: No we don't. We may play a Helstar song at some point but never New Eden.
13. Is there a chance of James Rivera going back to Helstar?

DD: There's no Helstar to go back to. As James says, he has closed the book on Helstar. James is 100% into this project.
14. You have a well maintained and up to date website. What do you think of the Internet and its capabilities? Do you think it is important for a band to have a presence on the web?

DD: I think the internet is great. It's another way for people to hear the band. You can log on to www.destinysend.com and hear the songs, learn about the band, check out the cool t-shirts for sale, buy the CD, find out about upcoming shows, news, press, etc. I'm a big fan of the internet. It makes it very easy to keep in touch with the fans.
15. Do you have any other interests besides metal music?

DD: As a matter of fact I do. I'm a science fiction fanatic - movies, books, TV, art. Anything sci-fi is cool with me (as long as it doesn't suck).
16. Any last words?

DD: Buy our fucking album. Thanks.


Part II with Perry

1. I was checking out your webpage and from what I've seen I don't think there's been one negative review of the CD. When you got done mixing it did you have high expectations for it or were you apprehensive about how it would be critiqued?
PMG: With the exception of one review they've all been really positive. I never enter into something, whether its music or something else expecting people to devour it. One can only hope for the best and be confident that one has expended some genuine effort on a project.
The only negative review thus far came from GUITAR WORLD from a guy it seems is pretty closed minded and hasn't a clue when it comes to true metal; his thing is death metal and grindcore, and it seems he's just one of those guys who isn't willing to acknowledge the fact that without Iron Maiden, Judas Priest and Sabbath there could be no bands like Benediction, Cannibal Corpse and Six Feet Under. I know there are always going to be those out there who'll term anything without growling vocals "pussy," but that couldn't be further from the truth. Metal, to us especially, is about pushing the boundaries of one's musicianship and remaining melodic while still keeping things heavy and aggressive. We're not going to limit ourselves by playing simplistic music and adopting the trappings of what's trendy just to appease "critics" or to make money. True metal flows in my veins, and I follow the path I
choose for self-directed reasons.
DD: On our website I put up all the reviews I find good or bad. Lucky for us I have not found any bad ones! I'm so happy with the press we've gotten. It's more than I ever could have imagined. It seems like everyone loves our CD! When we were done with the album I was really excited because I loved it; but you never know what the public will say. You just have to make music that you think is cool and interesting and hope there are some people that agree with you.
2. When you negotiated the deal I understand you were working with Nuclear Blast and Metal Blade. I don't think you could go wrong with either but what was it about Metal Blade that made you decide to go with them?
PMG: That's an easy question to answer. With the exception of James (who's out in Houston, TX), we're all from L.A., so we've all seen Metal Blade history taking place over the years. And we decided to go with the Blade because--not only can we keep an eye on what's being done for us--we had relationships built up to a certain extent with Mike Faley
and Bill Metoyer, both of whom have been very cool to the band.
DD: James really liked Metal Blade from his dealing with them in the past and they are right here in Simi Valley CA. Also they are a very well known label in this field.

3. Your website said "No Tour Plans", what's up with that?
PMG: We don't want to jinx anything, but we are looking into our touring options at this very moment. For a new band like D. E. you can't expect a tour to materialize the day the album comes out. We're a live band. We love gigging and we're looking forward to getting out on
the road both in the U.S. and Europe. Keep in touch with us and Metal Blade, and I'm sure there'll be some tour plans very soon with at least one other cool true metal band.
DD: We're working on it.
10. Have you talked to your label about getting you on the Death/Hammerfall tour this Fall? That would be kinda like the best of both worlds!
PMG: That would be a killer tour to get on, but it's already happening. We talked quite a bit about this one, but nothing ever happened. Basically the scheduling of our release and the other guys didn't really coincide for us to even get beyond thinking of hooking up
with them. But I'm a total Death fanatic, and I hope that someday we'll
get a chance to play with 'em.
DD: Yeah we tried. I'm not sure how it would be to go on before Hammerfall in the US. I don't think many people here are really interested in them. We don't want to be playing to empty rooms if we can avoid it.

4. It seems like the state of power metal in the US is really on the upswing with bands like yours, the success of Hammerfall and from what I've heard of new releases from Holy Mother and Steel Prophet (both of which are phemomenal). Do you attribute that upsurge in great music to any one thing in particular or do you think its a combination of things? (I know Hammerfall isn't from the US but they shouldn't be overlooked due do there success in the states). I know that interest in Germany and Japan in power metal and progressive metal have never really waned, do you think that's kept the fire "alive" for US bands who have stayed true to there roots?
PMG: Well, most definitely I think that there's a big true metal resurgence going on right now. Hammerfall's success really pleases me, even if they're not so huge in the U.S. This is a question that comes up in every interview, and I won't say anything different this time:
music in the U.S. has been far too trend-driven and corporate for quite a long time, and metal has survived strong despite this with virtually no radio/video airplay. In Europe and Japan the metalheads are totally die-hard, and in both places the people have a greater apprecatiation for individuality when it comes to creative art, especially music. They
can really appreciate the dark side of art--of music--that comes in the form of metal. A good analogy is how the French were the first to champion dark American authors like Edgar Allan Poe, H. P. Lovecraft and Cornell Woolrich. I think that metal's upswing now has a lot to do with the fact that people are tired of having crap forced down their throats by major labels and corporate nonsense. The fact that metal is stronger than ever overseas is a great help to this, without a doubt. What you see in the States is much the same thing as when Iron Maiden and Metallica were first winning over a fan base; they achieved millions of
die-hard supporters through word of mouth, touring and virtually no radio airplay above the college level. Today we have a lot of clueless industry types trying to tell us that bands like Korn, Coal Chamber and the like are the "new metal," but they are uninitiated and couldn't be further from the truth. Those seem to be the same folks who years back were telling us that Poison and that whole crowd were metal. True metal is the metal of the millennium. Bands like Death, Iced Earth, Nevermore, Dream Child, Wardog, Prototype, Sacred Steel, etc.
DD: I don't think there is any upswing of power metal in the states. Sure there are some great bands but there is no response to these bands. Everyone tells me it's growing in Europe and I really hope it is. The fact that there's a larger audience outside the US definitely helps keeps the fire alive but the fire would still be there anyway
because we are true metal maniacs to the core.

5. I am a huge Iron Maiden fan, in fact Piece of Mind is one of my all time faves. How much influence has that band and others had in your music?
PMG: Maiden, hands down, would have to be the biggest influence of every member of D. E. I think you can tell who we dig when you hear our stuff, but we still keep things fresh and original while staying true to our classic metal roots. Other big influences include Savatage, Fates Warning, Mercyful Fate, Sanctuary, King Diamond, Priest--as I said before--Death, Watchtower, Forbidden, Rush, Witchfinder General, Pentagram... Just to name a few.
DD: Piece of Mind is one of my favorite albums too. I love To Tame a
Land. Maiden is a big influence. They were THE band for me when I was
growing up.
6. The name "Destiny's End" to me would imply that you've reached the end of a long journey or the end of your destiny, yet this is just the beginning of your destiny. (or is it?) what does the name imply? What were some of the other names that you guys had in mind?
PMG: You hit part of the band name there. This definitely isn't the end. This is the vehicle that we've found to be part of our destiny, but we've a long way to go before we attain the goals we've set for ourselves. BREATHE DEEP THE DARK was just the beginning. Does one ever reach an end?
Shadow Insane was the original name that Brian, our drummer, came up with when he and Nardo first started out. That was before Nardo came up with New Eden.
7. Bill Metoyer is one of the most famous producers in the metal world. How was he to work with and are were you satisfied with the results when you look back?
PMG: Bill's a great guy and a cool co-producer and engineer. We're satisfied with the results--and really pleased with what he and Brian Slagel did with the mix. There are always going to be spots that could be picked out as needing a little more tweaking in the mix, but overall it was a killer job.
8. I think by now everyone know (or will know) that Destiny's End were the 3 members of New Eden and James was the former singer for Helstar and Perry. How did you meet up with James and where did you know Perry from?
PMG: Sometimes I'm sure the rest of the guys think I'm from some other planet. I'll leave this one up to Dan...
DD: We were lucky enough to hook up with James through Denis at Sentinel Steel. James kicked ass at his audition. I was always a fan of his singing but I never realized the awesome power of his voice. I had only heard the Helstar records. I had never seen him live. You have to see him live to experience the true power. I knew Perry through some friends in a band here in LA called Prototype. I had him come over to learn some of the songs. I asked him to play some of his riffs for me and I immediately knew he was in. His style was perfect for us. His riffs were excellent!

9. Is Horacio (the displaced member of New Eden) going to continue with the name New Eden using his own material and if he is how do you feel about that? (To me it wouldn't be "New Eden" without the 4 bodies that made up the band, he should just call it The Horacio Colmenares Band or something. It sounds like he's trying to capitalize on the New Eden fanbase if he is continuing under that name?)
DD: Yes he is continuing. I agree with the other stuff you said too. I'm only concerned with Destiny's End now. We've moved way beyond anything we've done in the past.
11. You like a lot of the same bands that I do when we were going up. I grew up listening to Metallica, Destruction, Kreator, Exodus, Savatage, Iron Maiden, Black Sabbath, Helloween, Agent Steel among others. Does it surprise you that some of these bands are still around like the Sabbath reunion, I've heard the original Metal Church line-up is back, Jeff Waters has Annihilator back together, Iron Maiden still trudging along (as far as I'm concerned they should have hung it up when Bruce Dickinson left)? Got any thoughts on some of the old dinosaurs? What were some other favorites of yours?
PMG: I'm not going to waste any time talking about the band formerly known as Metallica or any other such thing. What I will say is that I'm really supportive of a lot of veteran bands who have stuck true to their visions, like Jag Panzer, Savatage, Solitude Aeturnus, Kreator (sans that lack of guitar solos on OUTCAST!?). It seems to me like a lot of other veteran bands who took time off are now coming back, which to me is pretty damned cool. I hear Nasty Savage played a big German festival, for instance. I don't think it's trendy to have a reunion unless the guys are doing it for money that just isn't going to be there.
12 Dan, you did a demo as Savage Garden which sounds really familiar, who was in that group with you and how did you go from Savage Garden to New Eden?
DD: Savage Garden was actually the name of the New Eden demo which I was not part of. My first demo release was a power metal band called Secret Wisdom. It was a demo I did with my friend back in New York in 1993. I still have lots of those demos around. We were selling them for $5 and we did not sell many. I have no regrets though. It helped me to get where I am today. After that I went on to New Eden to record the CD for Sentinel Steel Records.
13. You stated in one interview that the lyrics for the new release deal with individuality and seeking immortality. Is Breathe Deep The Dark and concept album of sorts and if so do you continue the story on the next release. What about the music for this release, how did that come together?
PMG: BREATHE DEEP THE DARK is loosely conceptual. We never intended it to be a concept album, but it just so happened that everything fell into place when we sat down to write lyrics and come up with song titles. Expect something different on the next album, for sure, although it won't be far removed from what one would expect from the dark subjects
we like to tackle in D. E. BDTD doesn't have a continuing story, actually, just many different pieces that fit into a main theme.
DD: There will be no continuation of Breathe Deep the Dark on the next album. Personally I want the next CD to be much different lyrically. I really liked the idea of the thematic concept album that Breathe sort of unintentionally became. I'm hoping we can take that same sort of thematic approach on the next one but this time intentionally. We have plenty of ideas and we are on to a theme already. It's got to be different. The music for each song on Breathe was a collaboration. Usually the main idea for a particular song came from one person then
the band as a whole completes it. I think on the next album this approach will be used also but even more collaborative.

14 Perry, I understand your really into writing, tell me a little about what you have going on and your works.
PMG: I founded Tsathoggua Press back in '94 when I came out with the first issue of my weird fiction (horror, fantasy and noir literature) 'zine YAWNING VORTEX. It's just a small press, but it's my means of keeping the legacies of unjustly neglected authors alive, and a way for me to say what I want to get out, to get around the bullshit that is commercial publishing. So far I've published several chapbooks containing prose and poetry by Frank Belknap Long (my personal favorite author), a critical biography of Clark Ashton Smith and the early stories of H. P. Lovecraft scholar/parodist Peter Cannon. I edited all
those and wrote most of the introductions. I've also edited material for other small presses--and will continue to do so. I have quite a few editorial projects on the horizon. As far as my writing goes I've had fiction, poetry and non-fiction published in a quite a few other small
press zines and even some larger ones. I don't like to pigeon-hole or categorize myself when it comes to my reading, writing or musical tastes, even if I am a die-hard metalhead and weird fictionist. I dig good writing--period!--and most of my favorite authors were diverse--like Cornell Woolrich, Richard Matheson and Theodore Sturgeon. Check out the Tsathoggua Press website (soon to be expanded) through the Destiny's End links page on our website. Any interested folks can find out more about my own personal work and the
press there.

15. What else do you guys enjoy doing when your not playing music?
PMG: Aside from playing guitar, reading/writing/editing/publishing? Book and record hunting (but that goes hand-in-hand with the latter), watching obscure horror and noir films and hanging with close friends. Some of my closest friends live hundreds of miles away, so I keep in touch a lot through email. I enjoy avoiding 9-5 mundane work if I can help it--I'd much rather find a way to survive without sapping my lifeforce as a corporate slave by getting editorial assignments and teaching guitar. But, realistically, that isn't usually the case. If
you're in a metal band and you stick true to your artistic integrity, you can expect not to make much money if any at all from your music. To say something you've probably heard before, "Don't quit your day job."

DD: I'm a professional bowler. No. I work on other band shit! In my "free" time I listen to a lot of music, I read, and I watch science fiction movies. My favorite TV show right now is The Outer Limits (the new one). I'm getting more and more into other art forms. I love classical music and Celtic music. I'm also getting into fantastic art like H.R. Giger. I also dig computer art. I'm hoping the next album cover will be really special.
16 Any final thoughts? Anything else you want add about the CD, the lyrics, Metal Blade, Music, sex drugs whatever , the rest of the space is yours.
PMG: Stay weird, stay heavy--and most importantly--stay true!
DD: I hope everyone can visit our website at www.destinysend.com [now defunct]. Check
it out for sound clips, reviews merchandise etc. You can get the CD through us for $15 ppd US $17 world. We also have really cool T-shirts for sale. Write to PO Box 1048 South Pasadena CA 91030. Don't do drugs.

[Dan's last line is hilarious. I should've added: "Smoke lotsa crack!" What was I thinking?
-P]
post-fot...
Some excellent news: Sydney stoner rockers
Van
have asked me to play lead guitar for them when they support San Francisco's
Acid King
in October at the Doomsday II festival.
UPDATED:
Oct. 2 - Doomsday II Festival - Newtown RSL - with VAN, Pod People, Summonus, Looking Glass, Clagg, Sons of Ionian Sea, Fattura Della Morte, Adrift for Days and Mother Mars. Doors at 5pm, and Van will be on at 6pm, so be sure to get there early!
Having seen Acid King in L.A. and SF many times, I can safely say Oz is in for a treat. Also, I'm stoked to be sharing the stage with Pod People and Looking Glass--and seeing my pals Daredevil on the 3rd.
Nathan Millett (who also drums for Summonus) and Mal Lloyd from Van are also keen to join me on some original tunes soon, so stay tuned for more news shortly! It goes without saying that I'm also refining material for the third Falcon album too. Never a dull moment...
Here's the Doomsday - Sydney poster:
post-fot...
Vern Green 4:50am Jul 15 Hey guys, Vern Green here, I have a band that I engineered here in my studio in California, and wanted to turn you guys on to. They are pretty good, the singer is 16
Read more…
Falcon performing the "lost" Cirith Ungol tune "Shelob's Lair" (written by Greg Lindstrom circa 1975) during their second gig ever on March 4, 2004. Raw, rough and flyin' by the seat of their pants like many bands were back in the 1960s-70s, but a good indicator of what was to come at the many gigs Falcon played in the days to follow.

Perry Grayson - Guitar & Vocals
Greg Lindstrom - Bass
Andrew Sample - Drums (Live)
Darin McCloskey - Drums

Cheers to Mel Sisneros for the camera-work!

Does anyone have any info regarding this supposed 2004 Metal Blade reissue of both Destiny's End albums in one package? Here's a link to the All-Music Guide entry: www.allmusic.com/cg/amg.dll

I was never contacted by Metal Blade and never received any copies, so I'm curious if this thing actually exists. None of my old band members mentioned it either.


post-fot...
Some of you may remember me mentioning that a very old short and snappy horror story of mine called "The Death of Halpin Chalmers" was meant to appear in an honest to goodness book called The Tindalos Cycle edited by Robert M. Price. The book is an anthology of Lovecraftian stories influenced and inspired by H.P. Lovecraft's pal Frank Belknap Long. FBL is, by far, my fave of the Weird Tales stable of writers. "The Death of Halpin Chalmers" is heavily parodies the lives of both Long and Lovecraft, not to mention my pal, editor S.T. Joshi. More laughs than scares.

Below are two links to previous entries:

http://perryfalcon.livejournal.com/31787.html
http://perryfalcon.livejournal.com/31787.html

Well, folks, it appears that the book is now in production. Check out this link to the Hippocampus Press site for the cover art and full details: http://www.hippocampuspress.com/mythos-and-other-authors/fiction/the-tindalos-cycle-edited-by-robert-m.-price?zenid=d30ffc38a1bcce9f39fa8bb9cfb9bf69.
While I have yet to receive my copy, I'm really looking forward to sticking this one on ye olde shelves. All that after over a decade of waiting. The book changed hands from Chaosium to Hive Press, and finally to Hippocampus Press. No notation whether this one is a trade paperback or a hardcover. Guess we'll have to wait on that one... post-fot...
R.I.P. Ronnie James Dio, vocalist par excellence in Elf, Black Sabbath, Rainbow and of course his own namesake Dio. A sad day for the heavy metal world--and music period.
Tonight I'll definitely be raising a glass to RJD over many spins of vinyl from throughout his four decade career. Ronnie Dio is a name that is conjured up the second anyone invokes the term "heavy metal." He brought class to a genre of music that many ignorant people condemned as mere noise. Four decades can't be wrong, people. Yes, Ronnie James Dio and "HEAVY METAL" are synonymous. He lived the music. So, be sure to celebrate the man and his tunes...
"Long live ROCK 'N' ROLL!"
-P
While I'm at it, here's Ronnie James Dio singing "Die Young" for Sabbath from the infamous "Black & Blue" concert vid:
And, my old band, Destiny's End, covering Dio's "The Last in Line" back in 1999 for the tribute album
Holy Dio
:
post-fot...
Many of you have already read my or Kegan's various updates elsewhere on the web about Moonshine, but for those who haven't... Moonshine has disbanded. Yes, you read that right. Moonshine has called it a day. I co-founded the band with three other Sydney musicians towards the end of August 2009. The name Moonshine was at the top of Kegan's list (the other guitarist/vocalist). All four of us concocted names, but Moonshine seemed to fit the style we were playing to a "T." We played several gigs, and it was fun to hop up on stage for an audience again after a bit of a break. But it became very clear recently that things weren't clicking enough to continue. So, yeah, it was high-time to move on. No doubt you'll catch each of us in our other musical endeavors for a long time to come. Sometimes things work, in other cases they don't. Again, cheers to all who came to the gigs and or showed your support online.
I was worried that having a band with local guys was going to delay the third Falcon album. Now Falcon album no. 3 will happen sooner than expected. Falcon is very near and dear to me. That's the understatement of the century. There is a chemistry, a vibe, a magic (okay, I don't believe in the supernatural, but...) and also a mutual respect that exists whenever I jam with Greg Lindstrom and Darin McCloskey. And whenever the three of us record with Chris Kozlowski behind the board (desk), the rockin' vibe is always preserved in its loud and raw form!
Likewise, stay tuned for more updates on my Oz-based adventures in music.
Heavy Rockin' Raw!
P
post-fot...
Dato: 6. mai 2010, 06.02
Antall kommentarer til bildet:0

Dato: 22. okt. 2006, 10.16
Antall kommentarer til bildet:0

Related Posts
7:00am Sep 22 It's that time again, folks! I'll be presenting the Heavy Rockin' Raw show on City Park Radio (Launceston) from 7pm to 9pm tonight. Stream it using the embedded link here, or for locals, tune in to Read more…
9:38pm Sep 21 https://www.youtube.com/watch?v=PrMusDxwpsA